Mon, 23 March 2015
The New AKC Premier Class is Coming
In this episode (13:59)
The Director of AKC Agility, Carrie DeYoung joins us to clarify the difference between the International Sweepstakes Class (ISC) and the Premier Class being offered at this year's AKC National Agility Championship. We also get some additional information about the challenges presented, titling possibilities, and timeline for this new class.
Mentioned
---
Thu, 19 March 2015
92: 2015 AKC National Agility Championship Preview
In this episode (38:57)
The Bad Dog Agility PowerScore ranking for the AKC National Agility Championship is back! We crunched the numbers for every single dog entered in the upcoming AKC National Agility Championship. Data comes from the qualifying period for this event (12/1/2013 – 11/30/2014). We discuss the top dogs, the statistical trends from last year to this year, and the addition of the Premier and ISC warm-up round.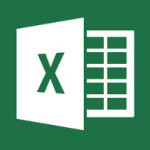 Click Here to see the ranking spreadsheet (version 1.0).
Mentioned
---
Fri, 13 March 2015
91: Dog Agility at Crufts
In this episode
Crufts, the largest dog show in the world, took place this past weekend. In this podcast, we talk about the coverage, courses, and competitors.
Mentioned
---
Wed, 4 March 2015
90: Strength and Conditioning with Guest Robby Porter
In this episode (35:05)
Today is Dog Agility Blogger Action Day and the topic is "health and well being". In this podcast we're joined by Robby Porter to talk about strength, conditioning and body awareness for your canine athlete.
Mentioned
---